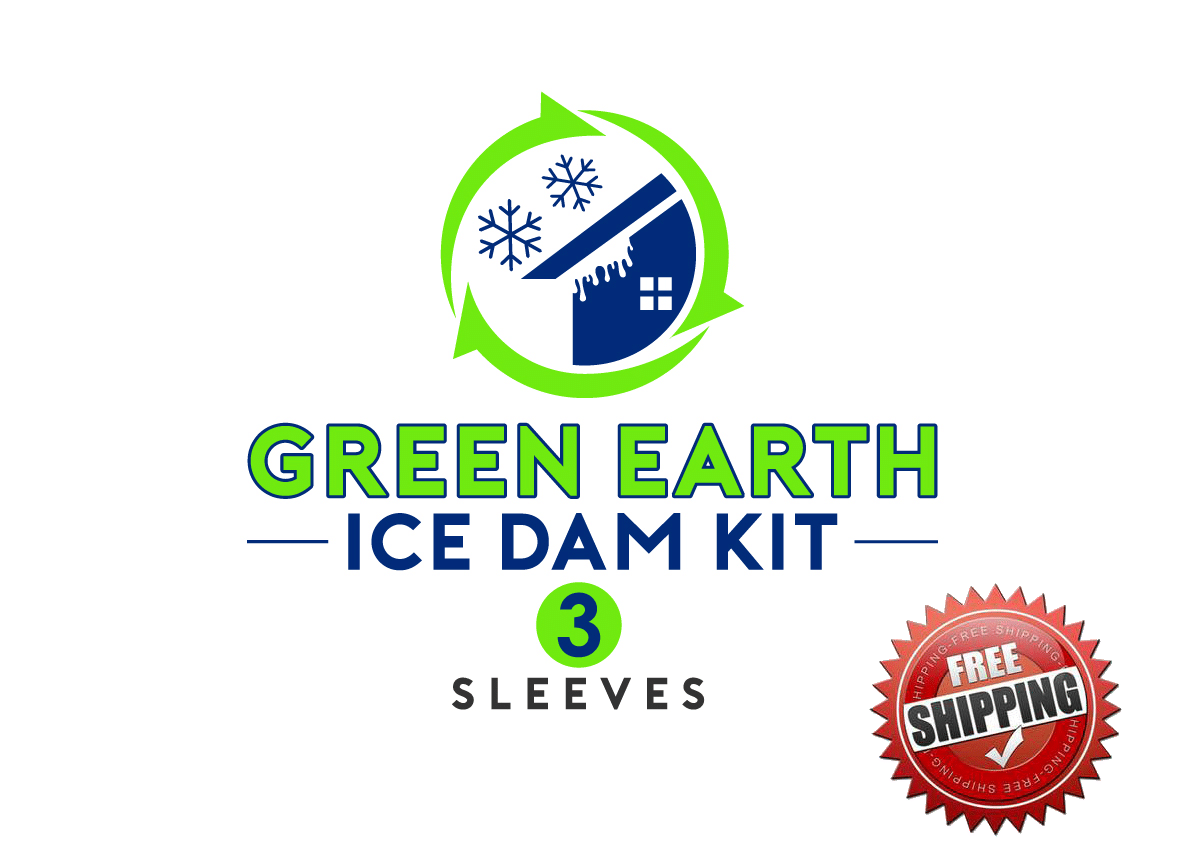 FREE SHIPPING IN U.S. 48 !
Model: ICEDAMKIT-IDK#3-SLEEVE-CASE
Shipping Weight: 35lbs
9907 Units in Stock
Manufactured by: The Green Earth Company, Inc.
--
FREE SHIPPING -
1 Case of 15 #3 Ice Dam Sleeves
Previously known as "Ice Dam Blaster"
Safely prevent ice dams on your roof with...

Features and Benefits
Deicer material will biodegrade and will not harm vegetation
Safe for the roofing system
Easy to install - simply place on the roof in any direction
Place in a location where melting ice/water will run through to dissolve the chemical
No wiring to install or ongoing electricity costs
Long lasting, slow-release
Contains no salt or chlorides - the material is non-corrosive
Works even under cold temperatures
(QTY: 15 per case)
PAYMENT: Pre-payment is required on web orders: Prices Subject to Change Without Notice
SHIPPING AND FREIGHT: We use UPS Ground on smaller items. Freight companies on pallet shipments, Best way. A processing fee which includes all shipping and handling will be added to your total based upon the amount of your order. Our products are non-hazardous materials.
**Note: certain areas may have additional shipping charges.  While we do our best to offer free shipping to all areas, the nature of freight costs at the current time, sometimes require an additional charge.  We will notify the customer of any additional charges, and give the option of canceling and refunding the order if need be. **
RETURNS / REFUNDS: We stand behind our products. Any items that are defective may be returned for a full refund or replacement within 30 days. Buyer pays return shipping costs. Please contact us to arrange any returns.